ServeNext Events: Tonight in New Orleans & Saturday in San Fran
Posted by Zach Maurin on October 28, 2010
Impact of National Service in New Orleans:
A Conversation with Rep. Cedric Richmond, Candidate for U.S. Congress
When: Thursday, October 28th from 6-7:30PM.

Where: Tulane University Business School, Room GW2-2111.
Click here for a map of Tulane's campus.  The event is located at building #40.
What: ServeNext New Orleans is hosting a meet-and-greet between local non-profit, national and community service organizations, and State Representative and Congressional Candidate Cedric Richmond.  The purpose for the event is to have the service community talk to Mr. Richmond about the critical work it is doing in New Orleans in the areas of disaster recovery, education, workforce development, service-learning, and others. In addition, we want to hear from Mr. Richmond about his thoughts on engaging citizens and volunteers in tackling New Orleans and our country's biggest challenges.
The event is open to the public.  Please RSVP to our New Orleans Field Organizer, Tiffany Zapico, at tzapico [at] servenext.org.
Note: This is not a campaign event and is focused on having a discussion with Mr. Richmond about how service projects & programs impact New Orleans.  Mr. Cao, the other candidate in this campaign, has been invited but has a scheduling conflict.
—————————-
Community Service in ActionOct.30| 2pm – 4pm  @ Sports Basement


1590 Bryant Street

| San Francisco, CA
Co-convened by: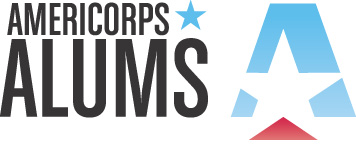 Learn how national service opportunities like AmeriCorps can help further your career development across sectors.
Learn about the impact & importance of national service positions to communities and schools.
Grassroots Advocacy – a critical way for AmeriCorps alums, program staff, and anyone passionate about service and volunteerism to help expand the service movement.
Speakers
Keynote: Tom Broussard, Heller School for
Social Policy and Management at Brandeis University
Panelists:
Danielle Fitts, Public Allies Alum
Sonny Pyon, former Peace Corps Volunteer
Oscar Fabian Reyes, AmeriCorps Alum
David Mitnick, AmeriCorps Alum & current VISTA leader with
Taproot Foundation
Grace Boone, StartingBloc Fellows
Please RSVP here.
*We will be serving light refreshments and provide  networking after  the  panel discussion.
*Sports Basement is also offering a 20% discount in the store during the event.

If you have any questions regarding co-sponsoring the event, please email Kike Aluko [at] kaluko@servenext.org.